>>where to buy: a select list of web sites where you can find wonderful ingredients
E-mail to the editor

Meet the editor
a new feature . . .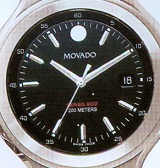 We are extremely proud of our great all-star lineup of pasta sauces. Here are the basic pasta sauces, plus an entry into all our wonderful pasta recipes, arranged according to the pasta shapes and sizes.

Take a look at the variety herewith. There is nothing easier and more satisfying than having at the ready some of these great sauces -- and then, presto, some great dried pasta or wonderful egg pasta -- and culinary heaven.

Tomato sauces: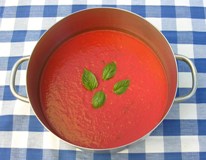 Here are all the varieties of tomato sauce you will ever need. There are three different variations for fresh tomato. Our personal most heavily used variation is Benedetta and basil. When the fresh tomatoes are in, and basil is ready, this is a simple and terrific sauce to make. Make enough: we freeze it and use it all through the winter. Plus several Marinara sauces from canned tomatoes and a real garlicky peasant sauce.
fresh tomato (these are the best!!three different styles using fresh tomatoes plus a simple classic from Elizabeth David)
a quick and easy fresh tomato sauce
a fresh tomato sauce with fresh red bell peppers -
a WOW! dynamite!
canned tomato sauces (several) including marinara
a real garlic tomato sauce and a variation with jalapeno
>>Pesto
This is the Ligurian classic. Easy to follow. In a class by itself.
walnut pesto, simple (another classic)
some fabulous meat (and other) sauces
>>beef - the Bolognese -- and a veal
Here is the class of pasta sauces. Three terrific variations of the classic Bolognese -- "The Best Ever", plus a simple approach (less simmering); and a new favorite: Bolonese alla Jason (no tomato). And one of Marcella's most popular, simple sauces: simple veal.
the best classic ragu Bolognese in western civilization:
>>lamb, a mushroom and a pork ragu
great variety -- wonderful change of pace from a Bolognese -- and the answer to a pork-lover's or lamb-lover's prayers
a spicy and wonderful pork ragu
>>and two standards. . .