>>where to buy: a select list of web sites where you can find wonderful ingredients
E-mail to the editor

Meet the editor
a new feature . . .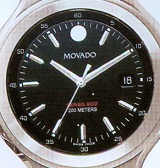 there is a plethora of Italian cook books available. The really good ones can add all kinds of additional information and nuances to your pasta-making, as well as providing even more lovely recipe options. We like books with a distinct voice: people who love what they are doing, have something insightful and valuable to say, and communicate it on the written page.

Herewith our favorites:

on pasta:

Bugialli on Pasta (2000)
As complete and comprehensive a discussion and exposition on pasta as one could hope for. Very much into authenticity and into regional dishes; elegantly produced, almost a coffee table book.

100 Ways to be Pasta
The Tornabenes, proprietors of the Sicilian restaurant and inn, Gangivecchio, provide just what the title says. Warm and spirited in tone, organized cleverly by level of difficulty, the recipes provide a welcome Sicilian view of pasta preparation and its serving.

Pasta Fresca
A variety of primarily vegetable-based pasta presentations, with some unusual combinations along with simple variations of standards.

Pasta Improvisata
Noted food writer Erica De Mane does just what the title suggests: provides a wealth of recipes, mostly variations of classics. Plus lots of wonderful advice, suggestions and just good conversation..

Pasta Harvest
San Francisco-based writer and editor, Janet Fletcher, loves the ingredients available in her native habitat, and combines them delightfully with pasta. A beautifully produced book.

Four Season's Pasta
Another excellent book by Janet Fletcher, again uses available natural ingredients. A host of wonderful recipes, arranged by season, plus excellent advice, instructions and tips.


on Italian cooking including pasta:

Italian Easy
In a very modern-styled typographic presentation, the recipes are by Rose Gray and Ruth Rogers, from their London restaurant River House (see restaurants). The beauty of this graphic modular book is matched by the recipes -- simply and elegant, resulting in wonderful results.

Cooking the Roman Way
Simply, we just want to go to Rome, with ample time, so we can visit with the author, David Downe, and let him guide us personally through all the restaurants and markets of Rome that he loves and writes about so well.

Soffrito
The incredibly talented Benedetto Vitali, who founded the renowned Florentine restaurant Zibibbo, and is also at Cibreo, takes us through Tuscan cooking in her wonderful style. Not the simple antipasto, pasta, etc., presentation, but a charming Renaissance-flavored guide to the delights of this cuisine.

Italian Slow and Easy
The prolific cook book author Joyce Goldstein (many of her books are with Williams Sonoma) is a major proponent of the slow cooking school, a school started and promoted in the Piedmont region of Italy primarily. Not much on pasta, but plenty on soups, stew and other hearty dished from many regions of Italy.

the television stars:

these television stars really need no introduction; they are rightly renowned in the world of Italian cooking, and full of wonderful ideas and advice.

Lidia's Italian-American Kitchen
The first companion to the PBS series, thorough, instructive, and filled not only with abundant knowledge shared, but her vibrant personality

Lidia's Family Table
The second of the PBS series companions. A more colorful and more structured presentation.

Mario Batali's Molto Italiano
A spirited, colorful, exuberant presentation of the best of Italian cooking, including over fifty distinctive pasta recipes. As he says: his all-time favorites.

Babbo Cookbook
The original Batali offering: the major recipes and the specialties of his restaurant, written so the home cook can (almost) duplicate.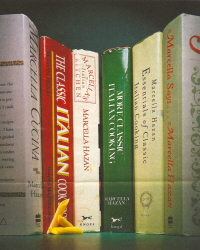 the Marcella library:
the person who made "classic Italian cooking" a byword in American kitchens, Marcella Hazan has authored a number of cookbooks, all excellent.
Essentials of Classic Italian Cooking
After producing the landmark Classic Italian Cook Book and More Classic, etc., Marcella updated and revised the contents of the two in this very comprehensive work.
Marcella's Italian Kitchen
The least well-known of her books, but a delightful tour of over 250 recipes, all presented with her special clarity and expertise. Includes many of our favorites.
Marcella Cucina
A beautifully written (but really all of them are) excursion through a whole variety of new recipes with classic comments and insights. Beautifully produced. The pasta section itself is worth the price of admission.
Marcella Says:
Her latest work (and she says her last), is filled with the wisdom of years of experience, in cooking and teaching, plus a selection of recipes and examples.
on wine:
Vino Italiano:
the latest (2002) and one of the most thorough of the Italian wine books. A very personal approach, reflected in the lovely writing. By Joseph Bastianich and David Lynch
The New Italy: a Complete Guide to Contemporary Italian Wine. (2001)
by famed wine writer Danielle Cermilli and Marco Sabellico. A comprehensive overview of the wines of Italy, concentrating on detailed profiles of top producers.
Burton Anderson's Best Italian Wines. (2001). Properly proclaimed as one of the world's leading experts on Italian wine, this is his second major book -- the first provided the introduction to Italian wines to the US.
The Italian Wine Guide to Touring, Sourcing and Tasting.
by the Italian Touring Club of Italy. A composite. By regions with maps and itineraries.
Victor Hazan's Italian Wine (out of print)
Published in 1982, the details are out of date but the erudite insights and a intellectual view of Italian wine-making are not. (try used books)
Oz Clark's Pocket Wine Guide
a pocket guide that covers the entire wine spectrum, alphabetically, by one of our favorite wine writers.
cook book store:
Kitchen Arts and Letters in New York, is one of the finest of the special interest book stores. Founder and owner Nach Waxman has an inventory of over 11,000 titles, all cook books and related; new, used, out-of-print. English and other languages. phone 212-876-5550.
1415 Lexington Ave., NY, NY 10128.
www.kitchenartsandletters.com
more television:

Giada De Laurentis's Everyday Pasta
Prime star of the Food Channel, Giada's philosophy is similar to that of classicpasta.com -- superb Italian cooking does not need to be overly complicated: simple and pure works. Giada, something of a cookbook machine, has also written three other similar cook books -- all Italian,: Kitchen, Family and Everyday.