>>where to buy: a select list of web sites where you can find wonderful ingredients
E-mail to the editor

Meet the editor
a new feature . . .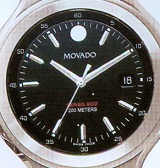 The "extra pantry" is the place where you will find a varied assortment of things that we are interested in, have found useful and helpful, and have enjoyed along with our love for pasta.

For example:

With pasta as our main course, we frequently add verdure, a vegetable dish. Here are some of our favorites. You will find they have a unifying characteristic: simple to prepare, focusing on the ingredients, and very tasty.

And you will find other special non-pasta dishes that we like.

Take a look.
starters:


bruschetta
green beans and shitake mushrooms
panzanella
soups:
risi e bisi -- our favorite rice and
pea (fresh or frozen) soup



side dishes:
pietro's favorite stuffing for turkey
brussel sprouts with pancetta and pecorino

verdure (vegetables): green beans and mushrooms and three terrific, simple zucchini recipes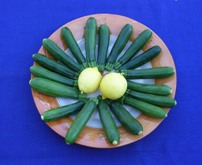 meats:
braised beef with cloves alla Romana
the best sautéed veal chop ever
veal stew with fennel and tomatoes