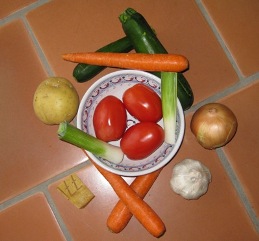 No cuisine takes advantage of the delights and wonders of soups and stews well as Italian. With such a wide variety of ingredients and techniques, the plethora of soups, especially, perfect for all seasons, is unmatched.
We have here our homage to what we have found to be the most satisfying and successul recipes for soups and stews that we have found -- recipes we use incredibly often. Enjoy!
>>Above, the ingredients for the best minestrone ever. Click on the right and get started.