E-mail to the editor

Meet the editor
a new feature . . .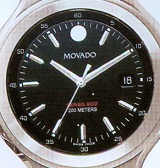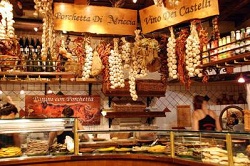 Here are a selection of websites where you can find those wonderful Italian ingredients that make all of these recipes work. On some of these sites you can buy directly. others are product sites that will guide you to retail.

www.salumeriaitaliana.com
salumi, cheese, oils and more, sold on the site, plus lots of valuable info, from this Boston North End classic

www.cybercucina.com
Italian gourmet selection of foods, oils, beverages and other stuff like fragrances. Order directly from this West Chicago landmark

www.formaggiokitchen.com
superb collection and array of American made cheeses (and other things) directly from this Boston-based firm

www.californiaoliveranch.com
a well-deserved famed west coast provider of olive oils, and lots of info on those oils ,on this terrific web site

www.salumicuredmeats.com
Armalino Battalia (the father) sells only his superb hand-crafted salumi from the Seattle landmark (worth a direct visit if you can)

www.manicaretti.com
estate grown superfino rice. This is a wholesale site but has an excellent program for you to find your nearest retail.

www.pastagarofalo.it
this Italian institution, based in famed Gargnano. in a beautiful web site providing info on all of its pastas with guides to stores selling them

www.pomi.us.com
dazzling web site for this Parma-based provider of all things tomato and easy-to-use guide to stores where you can buy them

www.deandeluca.com
the famed New York emporium for all things gourmet and more. A classic of its time. Extensive web site.

www.dececcousa.com.
The premier quality pasta manufacturer in Italy and for the US. A full repertoire of pastas and available, generally, wherever quality pasta is sold.









www.olio2go.com
major source of high quality olive oils from all regions of Italy. Virginia-based supplies stores and direct
www.agferrari.com
major importer and purveyor of specialty Italian foods. Big selection. Stores scattered around Bay area. Easy to order directly.
www.povalleyfoods.com
a Long Island based importer of gourmet Italian specialties sourced from artisinal producers throughout Italy. Order direct from the site.

www.italianfoods.com
Italian provider of artisanal products from this American based operation in Raleigh. Purchase direct from the web site.

www.dececcousa.com
the classic 125 year old Abruzzo producer of quality pastas of all varieties and available almost everywhere in the USA.

www.artisanalpastatools.com
a fascinating beginning web site for hand made pasta tools. They are the largest producers of in-house pasta tools in the country. This is where you get your garganelli-gnocchi board.
www.myoliocarli.com
located in the hills surrounding Imperia in Liguria, one of Italy's largest direct selling operations for oil and more
tomato paste
we love Villa Reale Estratto di Pomodoro (recommended by our friend Jason Epstein, as one terrific tomato paste. Hard to find but we have a supply line. Go to:
www.allthingssicilian.com