>>where to buy: a select list of web sites where you can find wonderful ingredients
E-mail to the editor

Meet the editor
a new feature . . .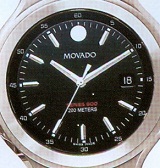 here are a wide variety of recipes for spaghetti and other dried pasta strips or strings.
Note that many sauces work equally well with spaghetti and with penne or penne relatives. Check those recipes out and interchange if you wish.
bucatini . . .
with fresh peas, mushrooms and prosciutto
capellini . . .
(spaghettini) with lemon and garlic
linguine. . .
linguine with onion, bacon and parmesan
linguine with mushrooms, tomato, pancetta
linguine with clams, pancetta and leeks
linguine with red pepper sauce
trenette with pesto, green beans and potato
linguine with mussels and herbs
spaghettini . . .
pinci . . .
pinci (pici) with lamb and sausage ragu
spaghetti . . .
aglio e olio
con vongole
(with clams)

primavera
with garlic, fresh tomato and basil
with fresh tomato, basil and pine nuts
carbonara (Roman)
with pecorino romano and black pepper (cacio e pepe) (Roman)
alla gricia (Roman)
with a spicy, simple tomato sauce (Roman)
with fresh tomato, spinach and goat cheese
with onion, parsley and pancetta
with fresh sage, walnuts and butter
with fresh peas, mint and goat cheese
with mushrooms, tomato, pancetta
with red pepper, zucchini and tomato
with leeks, shallots and red onion
with smoked salmon, pancetta and eggs
with sardines, tomato and fennel (Sicilian)