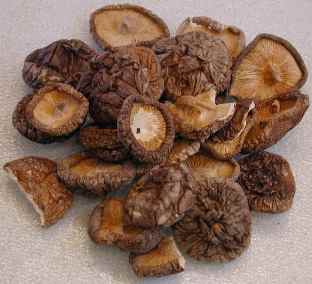 This is just a dynamite recipe! It has astounding fall flavors just bursting on your taste buds. And easy to do with fresh or canned tomatoes.


for the sauce:
six tablespoons of olive oil
four cloves of garlic, peeled and minced
one pound fresh mushrooms, like crimini or shitake, chopped into small pieces
one tablespoon dried porcini
four firm, ripe tomatoes (or six peeled, canned tomatoes without juice)
four ounces pancetta, diced
one half cup white wine
salt and freshly ground pepper
one quarter cup chopped fresh parsley
one half cup freshly grated pecorino or parmesan cheese
two tablespoons butter
for the pasta:
one pound linguine or spaghetti
Soak the porcini in a cup of boiling water for ten minutes. Remove the soaked porcini, saving the liquid. Squeeze the porcini dry and roughly chop them.
If using fresh tomatoes, peel and seed them if you wish. Chop the tomatoes into small dice.

In a saute pan, heat the olive oil over medium high heat. Add the garlic. Let it start to sizzle. Add the pancetta. One minute later add the fresh chopped mushrooms. Cook until the mushrooms are soft. Add the porcini and then add the wine and let it evaporate, Add the tomatoes, salt and pepper, half the chopped parsley and cook over low/medium heat for ten minutes. The tomatoes should have integrated into a lovely sauce.
Bring 4-5 quarts of water of a raging boil. Add a couple teaspoons salt. Put in the pasta, stirring well to get it mixed around in the water. Cook the pasta to just al dente. Reserve a cup of the pasta liquid. Drain.
Add the pasta to the re-heated sauce. Mix well. Add the reserved porcini mushroom liquid. Add some of the reserved pasta liquid to keep it moist if needed. Add the two tablespoons of butter. Stir. Cover and turn up the heat to high Steam for one minute to get the pasta very hot. Add the parmesan and stir.
Serve in hot bowls, topped with the remaining parsley and having more parmesan at the side if wanted.