>>where to buy: a select list of web sites where you can find wonderful ingredients
E-mail to the editor

Meet the editor
a new feature . . .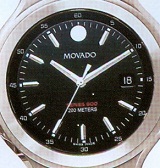 Here are additional recipes for some of our favorites, the tubes. Penne, especially rigate (veined) or lisce (smooth), are the best known.
Ziti, maccheroni (with a little elbow), chifferi with a big elbow, and rigatoni are other examples. Garganelli, which can be made from fresh egg pasta, also qualifies.
The shape, with the obvious opening of tubular pastas, allows them to mix very well with, and hold onto, the sauces.
rigatoni . . .
with sausage, bell peppers and onion (hearty!)
casarecci . . .
penne . . .
all'arrabbiata (tomato and pepper - a classic)
alla vodka (hard to explain, but fashionable and wonderful)
with asparagus, peas and mushrooms
with asparagus, ricotta, prosciutto
with brussels sprouts and pancetta
with peppers and bacon, Venetian style

with peas, ham and cream
Ortolano (a primavera sauce with eggplant)
with roasted garlic, pancetta and arugula
with sausage, lentils and red onion
with sausage, red pepper flakes, red wine
with brussels sprouts and gorgonzola
with zucchini, butter and tomato (as an option)
with anchovies, tomatoes and garlic
garganelli . . .