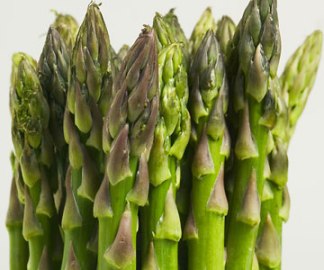 One can't have too many recipes for asparagus, when that wopnderful season is upon us.. There is something about the simplicity and freshness of the asparagus, with its flavors and sense of sauce, that combines with pasta for our kind of minimalist/perfectionist dish. Ricotta is used here to silken the sauce, as we say. A little prosciutto for contrast. No sauteeing involved.

for the sauce:
one tablespoon extra virgin olive oil
1 1/2 pounds asparagus
1 1/4 cups fresh ricotta, about ten ounces
three-quarters cup freshly grated Parmesan
four ounces sliced prosciutto, chopped
for the pasta:
Prepare the asparagus. Snap off the tough ends. Put them in a large pot of boiling water. Cook until tender. Remove and drain. Cut off the tips and set them aside. Roughly chop the remainder.
In a blender, put the chopped stems, the ricotta, a half teaspoon salt and the tablespoon of olive oil, Blend until smooth.

Meanwhile bring 4-5 quarts of water to a raging boil. Add a tablespoon of salt. Drop in the pasta and stir. Continue cooking until al dente (or just a touch short of al dente). Reserve a half cup of the pasta liquid. Drain somewhat, although the pasta should carry a little moisture.
Toss the pasta with the asparagus/ricotta blend. Add the prosciutto and stir. Add the Parmesan and stir. Keep the mixture moist by adding as much water as needed from the reserved liquid. Check for salt and add a twist of freshly ground pepper.
Cover the pan and turn up heat for sixty seconds to get the pasta steaming hot. Add the asparagus tips, mix and serve.