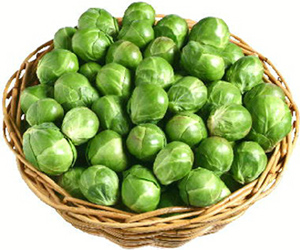 As in most families (this is a guess) and certainly in ours, there are two distinct groups: Those who absolutely love brussels sprouts and those who hate them. This recipe is for the lovers, obviously, and maybe will move the non-believers over. Worth a try.
This recipe is adapted from a great article in The New York Times Food Section, written by one of their terrific contributors, Melissa Clark. We were so excited with the concept that we immedaitely made this the menu choice for that evening's meal. Huge success.
for the sauce:
two tablespoons extra virgin olive oil
six garlic cloves, peeled and diced
three ounces pancetta, diced
eight ounces of brussels sprouts, thinly sliced
one large rosemary sprig
one large pinch of crushed red pepper
one half cup chicken stock
salt and freshly ground pepper
three tablespoons butter
for the pasta:
In a large saute pan, over high heat, add the olive oil. When hot add the pancetta and rosemary and saute about two minutes. Add the garlic, the red pepper flakes and some freshly ground black pepper and saute for three minutes. Add the brussels, a large pinch of salt, and the half cup of chicken broth, and saute until the brussels are start to soften. Remove the rosemary sprig. Add two tablespoons of butter and let the mixture sear for a minute.
Meanwhile bring 4-5 quarts of water to a raging boil. Add a tablespoon of salt. Drop in the pasta and stir. Continue cooking until al dente (or just a touch short of al dente). Reserve a half cup of the pasta liquid. Drain.
Toss the pasta to the brussels mix. Stir. Add another tablespoon of butter and some of the reserved pasta liquid if the mixture is not moist. Add a quarter cup pecorino and stir. Check for salt and add a twist of freshly ground pepper.
Cover the pan and turn up heat for sixty seconds to get the pasta steaming hot. Serve in heated bowls with more pecorino on the side. Melissa suggests adding a drizzle of oil and lemon juice to the serving if you like.