>>where to buy: a select list of web sites where you can find wonderful ingredients
E-mail to the editor

Meet the editor
a new feature . . .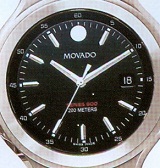 Here are recipes for all of those wonderful special shapes of pasta: the coils or springs, the buttons, the shells, the wheels, the gnocchetti, and so on.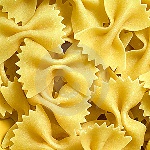 farfalle . . .
with sausage, mushrooms and peas
with sausage, tomatoes and cream
with a creamy mushroom and gorgonzola sauce
fusilli . . .
with artichokes, pepper, and mushrooms
with corn, zucchini, bacon and basil



orecchiette . . .
di rapa (broccoli rabe)
with cauliflower, onions, pancetta and pecorino
with veal, capers and white wine
other shapes . . .
rotelli (ruote di carro) with sausage and tomato
campanelle (gigli) with onion, goat cheese and bacon
corzetti alla Genovese - with pine nuts and marjoram
radiatori with sausage and herbs
fregula with asparagus and lemon
ditalini . . .
ditalini with vegetables (primavera)
strozzapreti