>>where to buy: a select list of web sites where you can find wonderful ingredients
E-mail to the editor

Meet the editor
a new feature . . .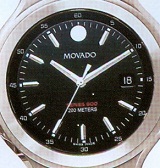 For the pasta lover, there are certain offerings that one finds in homes and trattorias all over Italy. These recipes constitute the basic pasta repertoire: recipes tested and perfected through the centuries.
They also represent the basic truths of a successful pasta recipe: simple and straightforward in preparation; requiring superb and fresh ingredients; combining the ingredients into a sauce of classic harmony; and then adding the pasta that melds perfectly with the sauce.
From this basic repertoire, it is then possible to build and expand your pasta cooking experience -- expanding the varieties of presentation and of tastes; and building on the concepts of melding and harmony.
Start with these classics, and enjoy!
spaghetti with garlic, tomato, and basil
fettuccine Alfredo (including The Original)
ravioli with sage and white wine